Innovation Filtration Cartridge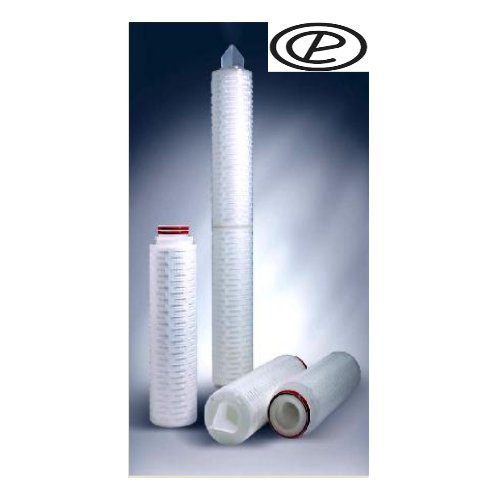 Innovation Filtration Cartridge
Innovation Filtration Cartridge
Improvement of organoleptic properties of DM/RO water for preparation of beverages
1) Silver Carbon Filtration Elements -EPSF.UAg0.4 is a carbon œminicolumn
The space between the outer shell and the inner core of the element is filled with carbon impregnated with silver.
Main Features:
- Modifies taste of water
- Purifies water on micro-biological level
- Increases pH value
2. Shungit Filter Element EPSF.SH
is a supportive filter element based on Natural Mineral sorbent Shungit- is the unique in the world the natural mineral containing fullerenes (opened in 1985 in Russia) - special type of the molecular form of carbon.

Main Features:
1.Shungit has ability to clean water from almost of all organic compounds phenols, fatty high molecular acids, alcohols, etc (including pesticides),metals, bacteria and harmful microorganisms and gases.
2. 98% purification from Cr+6.
3. Shungite cleans water of various chlorine compounds, nitrates, copper,magnesium, iron, cleans up visually dirty water, eliminates sour taste.Shungite removes heavy metals, chlorine, enriches drinking water in potassium.
4. Shungit water is recommended from many illnesses: Anemia, diabetics,allergies, liver and kidney diseases and many others
Improvement of organoleptic properties of cognac, whisky,brandy and wines.

Filtration Element -EPSF.Tsorptive filter element containing cation exchange resin.

Main Applications:
1. removal of excess amounts of metals (Ca, K, Fe, Cu, etc) from wines for the purpose of anti-clouding stabilization and improvement of bottling stability of whisky, cognac, brandy and wines.
2. stabilization of coloured beverages.
3. removal of iron, manganese, ammonia, amines, heavy and toxic metals, active chlorine, hydrogen sulphide, radionuclids and other impurities from water, pH stabilization and improvement of organoleptic properties.
Removal of Bitterness

Filtration Element -EPSF.Y-
Filterelement EPSF.Y is developed by Technofilter on the basis of the specially treated activated carbon for providing special catalyst reactions. The enhanced agglomerated activated carbon has specific
characteristics which will remain during the complete resource of the filter element.
The carbon adsorb the reactive substances and provide their reaction on the pore surface.

Main Features:
1.Modifies organoleptic properties of water and water-alcohol mixture
2.Removes bitter taste

Get in touch with us